To introduce the new CLIF Bar THINS to the market, we leaned on the legacy and authenticity of the CLIF Bar brand and product catalog. For almost 30 years, CLIF Bar has been making food that is nutritional and sustainable. CLIF has become synonymous with high-quality ingredients that are organic, tasty, and keep their customers fueled and on the move. For this execution, we created a bright and refreshing environment, the extra crispy and extra THIN nature of this new snack.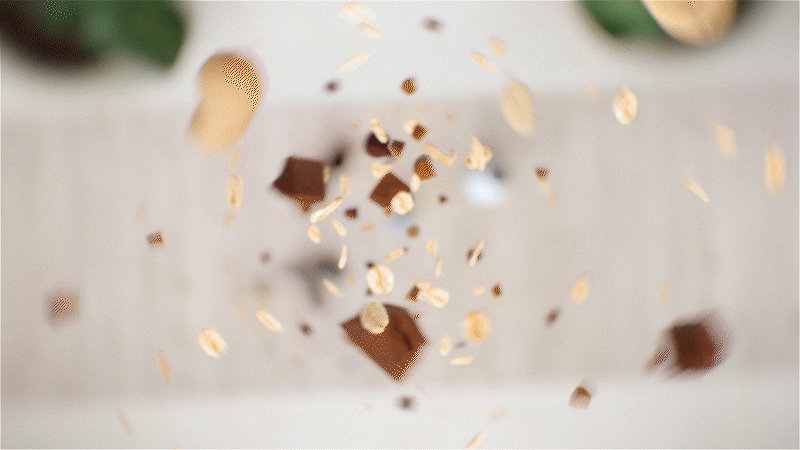 To establish the environment for this new product, we created many... many styleframes :) From the props, textures, surfaces, and ingredients ~ we wanted to embrace the essence of the CLIF brand while making sure we capitalized on the taste appeal of the product and its ingredients.
During the pitch stage, our original direction was to put this all-natural product back into its original habitat ~ nature. Set against a vibrant blue sky, the product was lit with crisp late afternoon sun and rendered with extreme closeup angles to best show off its crunchy texture and delicious ingredients. Unfortunately, this was abandoned after settling on the cleaner, simpler white space of the indoor direction.
VFX: The Mill
Director: Donnie Bauer
Art Director: James van den Elshout
Lead Designer & Styleframe Artist: James van den Elshout
Executive Producer: Peter Hullinger
Production Supervisor: Matthew Engel
Producers: Natalie Greenwood, Kate Ryan, Anjalika Jain
2D Lead Artists: Adam Maynard, Adam Arnot
3D Lead Artist: Margaux Huneau
3D Artists: Andreas Graichen, Katie Prentice, Andrew Maccabe, Sumi D, Umang Joshi, Dinesh B.
BLR Asset Lead: Umang Joshi
BLR Assets : Debdutta Gayen
BLR Lookdev: Kartik Arora, Nishant Amin
Finish Artist: James Pratt
Animation Artist: Paul Autric
Production Coordinator: Sabah Khan
Editorial: The Mill
Editor: Tom Starr
Colour: The Mill
Colourist: Oisin O'Driscoll
Colour Assist: Joni Brandenburg
Pitch Team
Creative Director: Donnie Bauer
Producer: Rachel Burke
Storyboards: John Singer
3D Artists: Ewan Davidson, Greg Mawicke
Designer: Chris Keramidas​​​​​​​